The Queens Long Island Dental Care Team
Dr. Ben DDS FAGD FICOI
Fellow, Academy of General Dentistry
Fellow, International Congress of Oral Implantologists
Fellow, American Dental Implant Association
Dr. Ben is a graduate of the New York University College of Dentistry and has been practicing dentistry for over 15 years. A New York native, Dr. Ben is a member of the American Dental Association, Fellow in the Academy of General Dentistry, Fellow of the International Congress of Oral Implantologists, and a Fellow of the American Dental Implant Association. In addition, Dr. Ben also teaches part time at Touro College of Dental Medicine, helping to shape future dentists! Dr Ben is always looking for new ways to make our patient's at ease. Using the latest in dental technology, combined with his fun personality, makes going to this dentist an enjoyable experience.
Publications
Oral Care For The Elderly. Perspectives in Gerontology December 2006

Implementing Invisalign. Dental Tribune United Kingdom May 2010

Using the Invisalign System. Dental Learning Peer Reviewed Article, June 2010

Invisalign and Aesthetic Dentistry. New York State Dental Journal Article, June/July 2012

CBCT For The GP. New York State Academy of General Dentistry Journal, Fall 2012

A Complex Case Treated with Clear Aligner Therapy. Journal Academy of Cosmetic Orthodontics, Summer 2013

Inter Proximal Respect!. New York State Academy of General Dentistry Journal, Fall 2015

Marriage of Clear Aligner Therapy and Restorative Case. American Academy of Clear Aligners, Fall 2016

Digital Dental Smile. New York State Academy of General Dentistry Journal, Spring 2017

Guided Planning Surgery. New York State Academy of General Dentistry Journal, Spring 2018

Implant Complications, Academy of General Dentistry Journal, February 2019
Speaker: Digital Implant Dentistry, Academy of General Dentistry Scientific Session, New Orleans, 2018
Speaker: Implant Dentistry and Cone Beam For The GP, Academy of General Dentistry Scientific Session, Austin, TX, 2021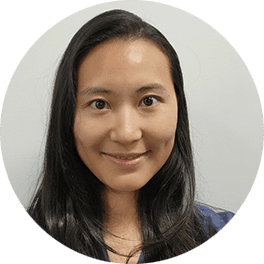 Dr. Z. Lin DDS
Dr Lin graduated from New York University College of Dentistry in 2017. Prior to studying at dental school, she attended Smith College in Massachusetts. Dr. Lin completed the General Practice Residency program at Nassau University Medical Center in 2018.  She likes to keep up with new procedures, techniques, and technologies through Continuing Education classes. In her free time, she loves spending time with her family, hiking and reading.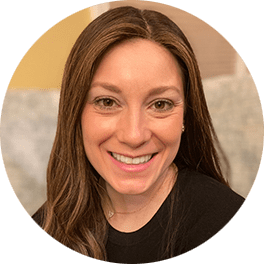 Mindy – Registered Dental Hygienist
Mindy graduated from Farmingdale State College's dental hygiene program in 2015. She has been working at QLIDC since its opening. Mindy is compassionate, able to put her patients at ease, and ensures a positive dental experience. Mindy loves her career as a dental hygienist and considers her patients as family.  In her spare time Mindy enjoys spending time with her husband and four daughters, exercising, and experimenting in the kitchen.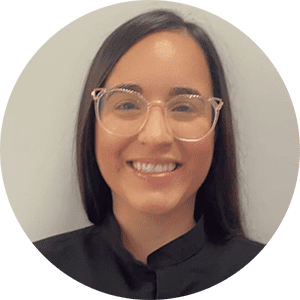 Sophia – Registered Dental Hygienist
Sophia has been an active part of the dental field for over 10 years. She started as a dental assistant where she quickly became passionate about dentistry. Her passion inspired her to further her education by becoming a Dental Hygienist at Plaza College. She has been working at this practice for4 years. She loves visiting the beach, enjoys taking her dog out for walks, traveling, and most of all, spending time with her family.  Sophia makes sure all her patients feel comfortable and leave her chair loving their smile.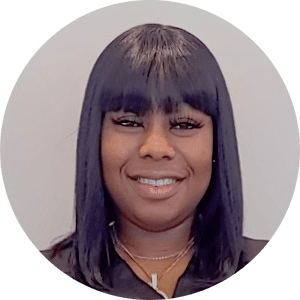 Jody – Dental Assistant
You know that you're in good hands when Jody is by your side. With over 10 years of experience in dentistry, Jody is a superstar dental assistant. Always ready with a quick laugh, she makes sure that your visits go smoothly and efficiently. Trained in all phases of dental care, Jody is dedicated to making our patients feel comfortable. She is a wealth of knowledge and will happily answer any questions you may have. Jody enjoys spending time with her friends and family, and is an avid car enthusiast.
Gisselle – Office Manager
A native New Yorker, Gisselle is available to answer all of your questions. From treatment options, appointment scheduling, or dental insurance queries, Giselle is knowledgeable in all fields of dentistry. She has been involved in the dental industry for over 5 years.
Soft spoken and always with a smile, Giselle is a fierce advocate for our patients' care. In her spare time, she loves writing, singing and going to the gym.
About Us
We are a dental practice devoted to restoring and enhancing the natural beauty of your smile using conservative, state-of-the-art procedures that will result in beautiful, long lasting smiles!
High Standards
A standard of excellence in personalized dental care enables us to provide the quality dental services our patients deserve.  We provide comprehensive treatment planning and use restorative and cosmetic dentistry to achieve your optimal dental health.  Should a dental emergency occur, we make every effort to see and care for you as soon as possible.
Education & Prevention
As a practice, we truly believe that preventative care and education are the keys to optimal dental health.  We strive to provide "dental health care" vs. "disease care"; that's why we focus on thorough exams – checking the overall health of your teeth and gums, performing oral cancer exams, and taking X-rays when necessary. We also know that routine cleanings, flossing, sealants, and fluoride are all helpful in preventing dental disease.  Not only are we focused on the beauty of your smile, we're also concerned about your health.  A review of your medical history can help us stay informed of your overall health, any new medications, and any illnesses that may impact your dental health.
Uncompromising Safety
Infection control in our office is also very important to us.  To protect our patients and ourselves, we strictly maintain sterilization and cross contamination processes using standards recommended by the American Dental Association (ADA), the Occupational Safety and Health Administration (OSHA), and the Center for Disease Control (CDC).
As your dental health professionals, we want you to be confident knowing that we are a team of highly trained and skilled clinicians.  We pride ourselves in providing the care you need to keep your smile healthy.  To give you the best possible service and results, we are committed to continual education and learning.  We attend dental lectures, meetings, and dental conventions to stay informed of new techniques, the latest products, and the newest equipment that a modern dental office can utilize to provide state-of-the-art dental care.  Also, being members of various professional dental associations helps us to stay abreast of the changes and recommendations for our profession.
A Positive Experience
Building a foundation of trust by treating our patients as special individuals is vital to our success.  We understand how uneasy some patients can feel about their dental visits, and we know that we can make a difference by providing a relaxing and positive experience.  Our entire team is dedicated to providing you with excellent, personalized care and service to make your visits as comfortable and pleasant as possible.
We thank you for allowing us to take care of your dental needs and look forward to serving you.
Call us at 516.341.7300 or email us today!